Meet the Intern: Clara Tello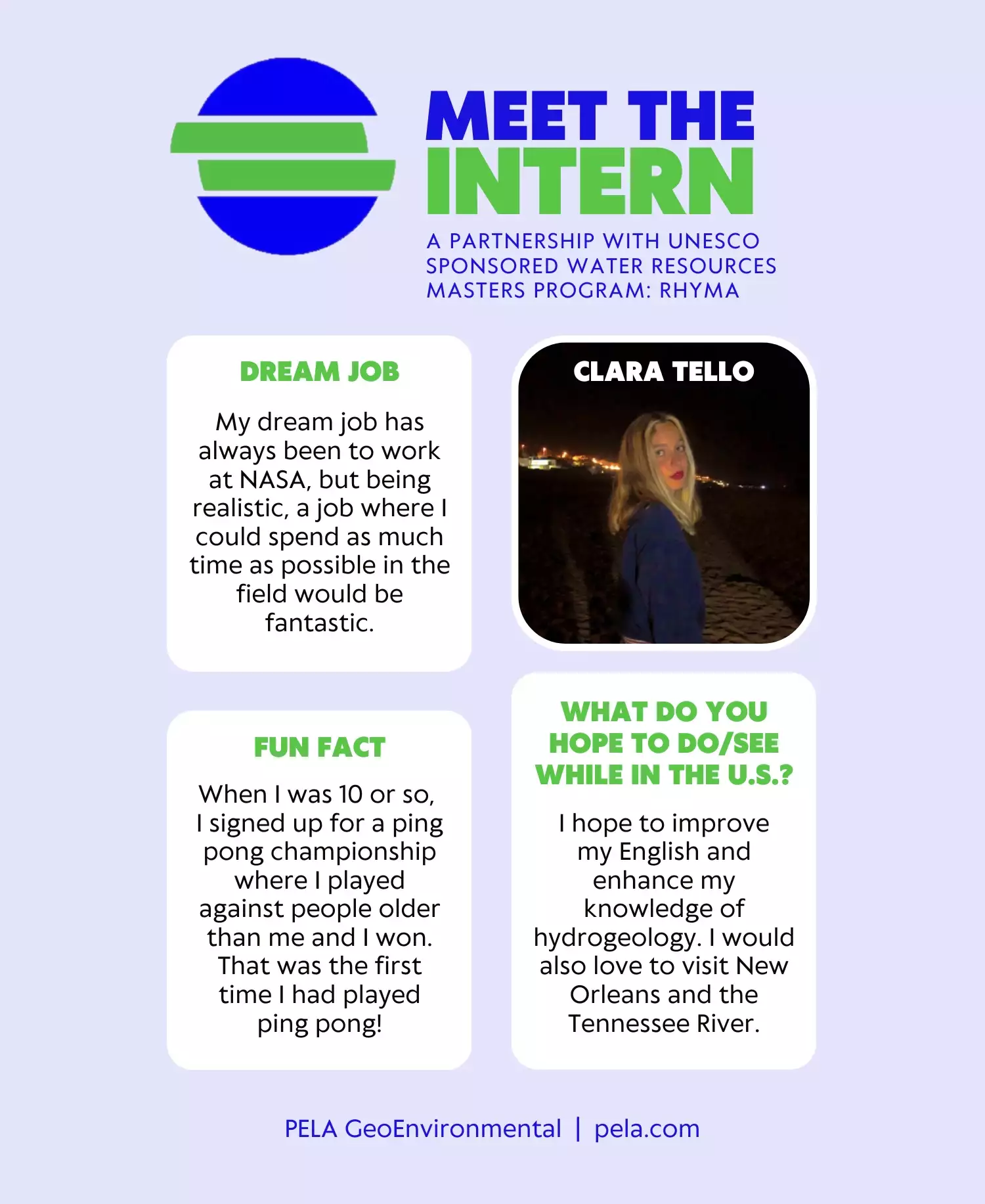 Meet the Intern: Clara Tello
Clara Tello is currently working on her thesis project which will be based on extrapolation of data from a PELA project and hypotheses related to it. Upon completion, she will graduate with a Master's Degree in Water Resources and Environment from the University of Malaga.
This internship is part of a UNESCO sponsored water resources program known as RHYMA in which students work with companies overseas to gain experience in their field. Clara is the eighth intern that PELA GeoEnvironmental has hosted from the University of Malaga.
We asked Clara some questions and this is what she had to say!
What is your dream job?
My dream job has always been to work at NASA, but being realistic, a job where I could spend as much time as possible in the field would be fantastic.

What is a fun fact about yourself?
When I was 10 or so, I signed up for a ping pong championship where I played against people older than me and I won. That was the first time I had played ping pong!

What do you hope to do/see while you are in the U.S.?
I hope to improve my English and enhance my knowledge of hydrogeology. I would also love to visit New Orleans and the Tennessee River.